BOSS WOMAN 123 | STRATEGIC INTERVENTION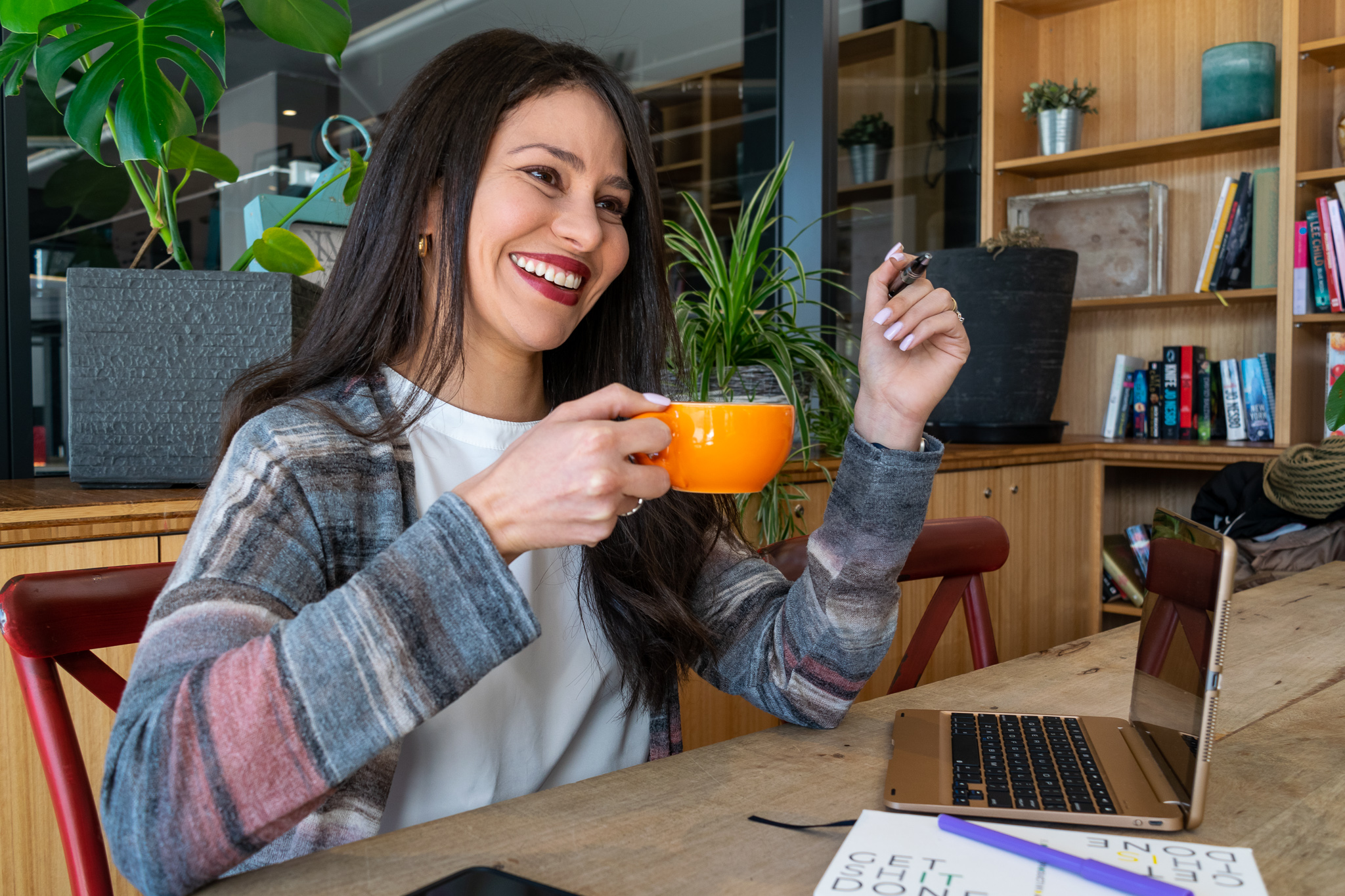 A COFFEE WITH MARIANA FROM STRATEGIC INTERVENTION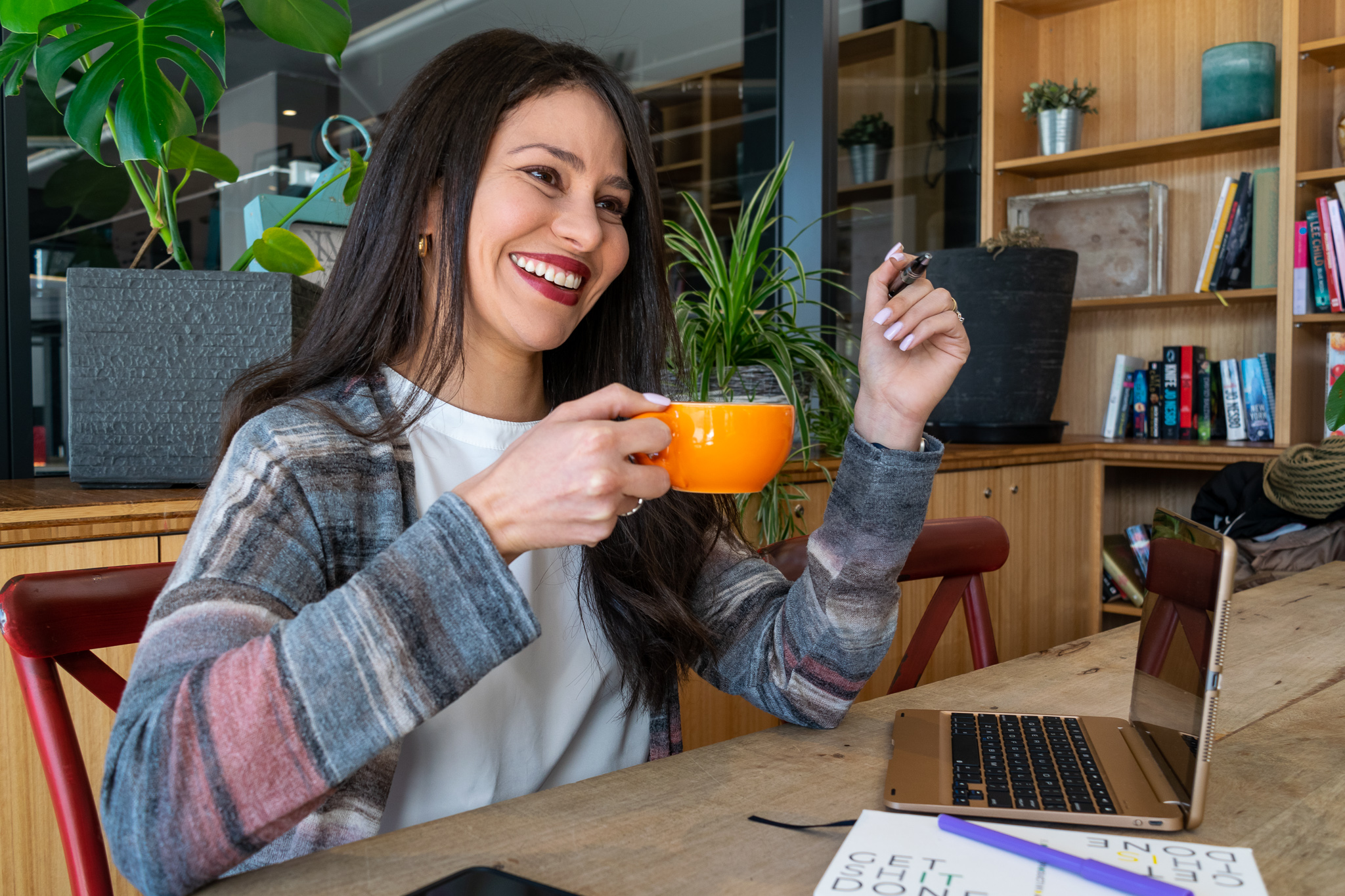 What is your drink of choice? (doesn't have to be alcoholic)Undoubtedly coffee. I come from a 'coffee lover' family. Coffee time meant that we as a family will sit together to exchange morning and afternoon stories. Coffee also means the perfect excuse to meet with friends and chit-chat. Tell us a little bit about yourself?I'm an experienced corporate communication professional specialised in organisational culture and employee productivity to promote people's development and growth. I have worked in both mature and developing countries for national, multinational, NGO's and consultancy companies. Part of my entrepreneurial endeavours include my first business launch, an e-commerce food service called Oz Si, based in Canberra, Australia.
Originally from Venezuela, I have lived in four cities and three countries. I have also curated a long-term career as a volunteer for different organisations – including Special Olympics Australia, Panama and Venezuela. I have life experience with people with disabilities, especially Down Syndrome. My purpose is to make people feel and believe they are part of something bigger within their respective fields. I strive for motivating and inspiring both individuals and organisations to explore their full potential so they can achieve personal satisfaction and transcend their actions.Tell us about Strategic Intervention coaching and how it came to be?Although I have been working in the personal development field within organisations for over 10 years, very focused on the growth and potential of employees, at the end of 2019 I began a process of rediscovery. In my inner exploration, I rediscovered that because my purpose in life is to connect and inspire people; I wanted to take it to a higher level. And that's how I evaluated the idea of becoming a certified life coach. I have done my training process with Robbins Madanes Life Coaching training, based on the Strategic Intervention (SI) model. The SI approach resonated with me in different ways. I believe that all human beings deserve a fantastic life and that we also have the potential to achieve it. I believe in changes. I also believe that focus and small actions contribute to sustainable transformations and, ultimately, to living a life with more satisfaction and intention. Every drop adds to your ocean. Through my coaching practice, together with my client, I explore various strategies and techniques that allow them to organise a plan with achievable, specific and realistic actions. Every step we take towards reaching the goal is called progress. How can we support Strategic intervention coaching? With technology and social media taking over our attention, it seems that active listening is a luxury nowadays. As humans, we need to connect, communicate and talk but also to be heard. My door is always open. I'm passionate about listening to people's stories, worries, interests, successes. And I also enjoy telling my story and sometimes banter to make you smile 🙂 The best way to support my journey is to have the deepest desire to work on yourself. To overcome challenges and make changes to improve your life. I know sometimes it can frighten, but I'm here to accompany and guide you, even with a simple conversation. You can contact me on:
Email: marianamarcano@mail.com
Instagram: https://bit.ly/3snLRzg
Linkedin: https://bit.ly/3oGWs5N
Any advice for those who are thinking about turning their dreams into a reality?Believe in you and have faith. Trust your journey. Imagine a map. Your goal is your final destination. To get there you need to have a clear vision and plan the routes that will make you achieve your goal. Before starting the journey, you must welcome fear, a powerful and wonderful emotion. Fear accompanies you all your way, but remind "it" that it does not decide for you, use it as gasoline to always continue. Like any road or avenue, you will find yourself in various situations that will make you question whether returning is the best option. Be flexible enough to adapt your plans, but don't give up. Be persistent and consistent. Each step is progress. Surround yourself with people who add to your vision of hope, but also with reality. And most importantly, celebrate each achievement and enjoy the journey.