BOSS WOMAN 198 | OLIVIA MAE INFANT SLEEP
Tell us a little bit about yourself?
Hello, I'm Olivia! Founder of Olivia Mae Infant Sleep and most importantly, Mum to two gorgeous boys with a third baby boy due early 2022. I am extremely passionate about helping families to establish healthy sleep habits with their babies and sleep through the night when they are ready.
I live a very active and fast paced life, and absolutely adore being a Mum. When I'm not with my two young boys I'm teaching or practicing Pilates, spending time with my girlfriends, or helping parents with their little ones get a better night's rest.
For me as a Mum, I know that my kids get the absolute best of me when I am well rested; I am more patient, more creative, and more in love with my life as a parent. Sleep is absolutely essential for me to function at my best and this was ultimately my motivation for sleep training my babies.
Tell us about Olivia Mae Infant Sleep and how it came to be?
I work with infants as young as six weeks right through to four years old to shift issues that may be preventing them from getting a solid, restorative night's sleep. Ultimately, I help babies sleep through the night.
Some of the sleep problems that I help parents address include frequent night awakenings, resistance at bed time, changing sleep associations (feeding to sleep, rocking to sleep, being held to sleep), removing the dummy, early morning wake-ups, establishing nap routines and quite a lot more.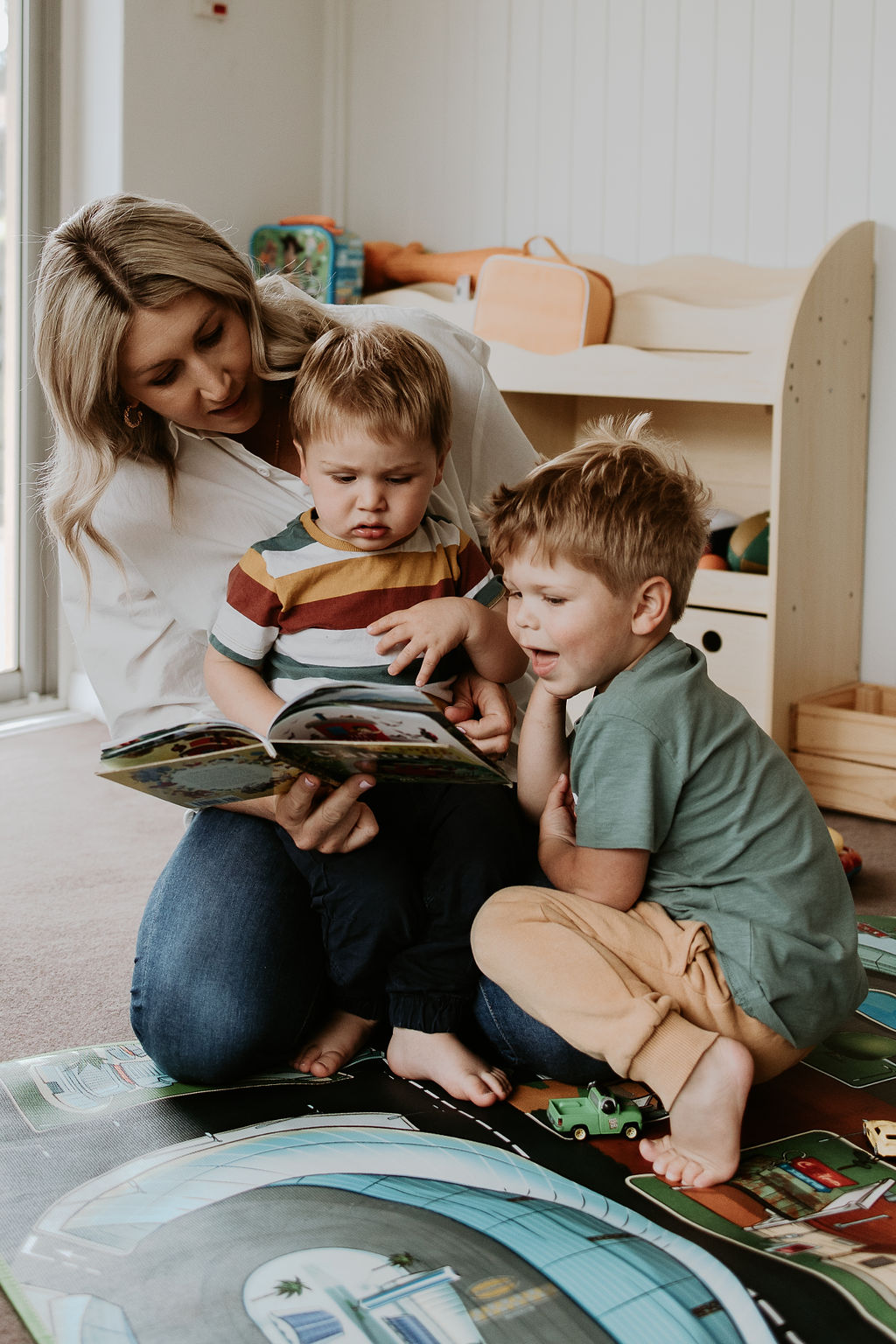 As a first time Mum I was very much in the dark about what my baby's sleep needs were. I understand firsthand the debilitating feeling of being sleep deprived and living under a cloud. Being someone that likes to be "in control" of my life, as a new Mum I felt out of my depth and extremely tired, all the time. I wasn't functioning well; my moods were low and I knew there had to be a solution.
Olivia Mae Infant Sleep is a safe space for parents to explore what settling techniques may work for them and their families. I don't use a one-size-for-all approach and all of my sleep plans are individual. I work closely with the parents to ensure we're going at their pace and that they feel supported and heard.
How can we support Olivia Mae Infant Sleep?
Please follow my page @oliviamae_sleep and share my content with a new or experienced Mum that may be struggling with their little ones' sleep. My goal is to provide relevant and refreshing content that Mumma's can take away and implement straight away with their own baby. If you're ready to take the next step forward and help your baby sleep through the night, send me an email at hello@oliviamaesleep.com and we can start the conversation.
Any advice for those who are thinking about turning their dreams into a reality?
I strongly believe that energy goes where energy flows. Surround yourself with like-minded, positive people that will encourage and inspire you to keep moving forward and pursuing your goals. Who we surround ourselves with is so important and ultimately impacts our own state of mind.