Tips for a better night's sleep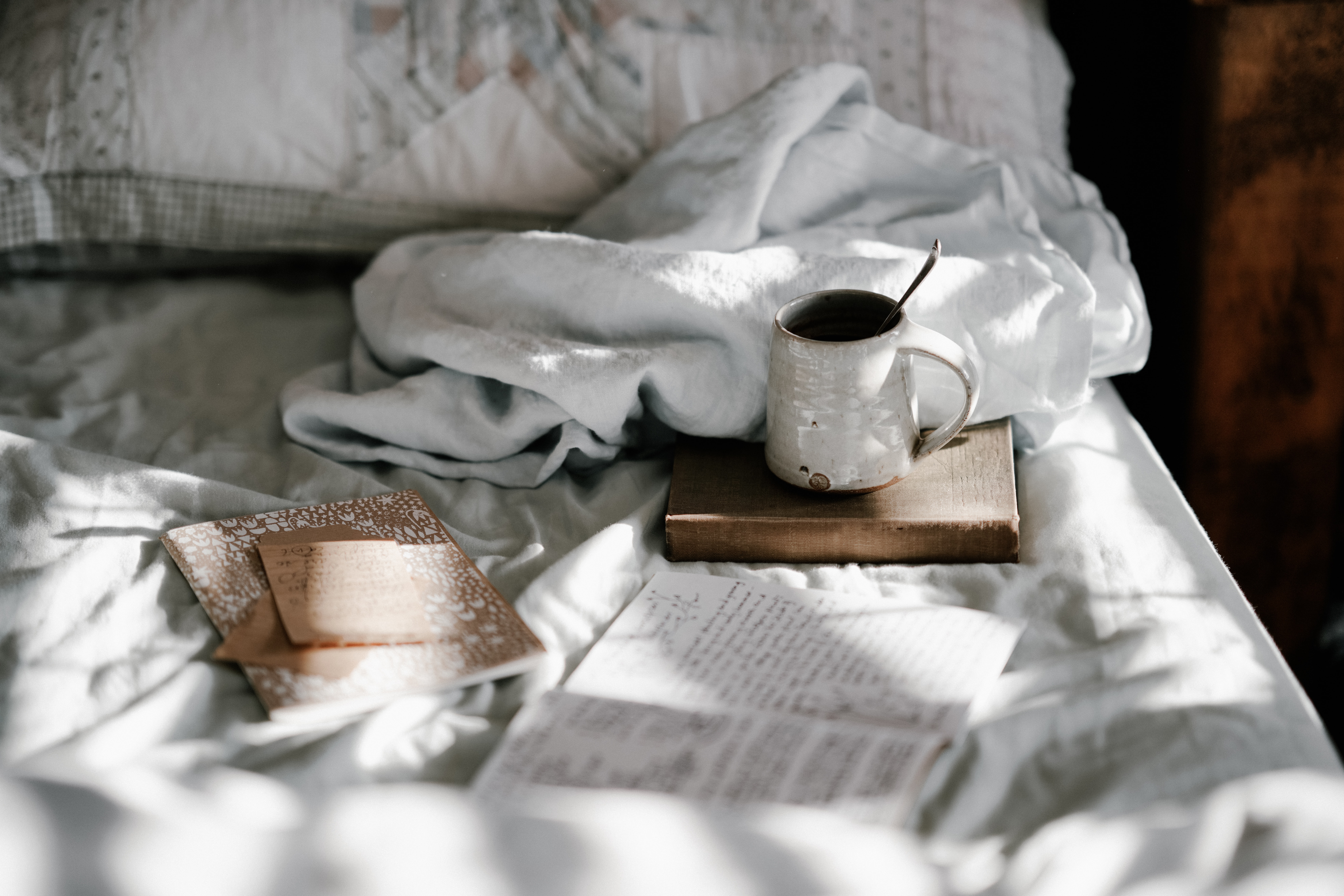 Don't you love it when your best ideas seem to be flowing just when it is time to hit the hay? Something I have been struggling with lately, is switching off and allowing myself to get a full night's rest. Thank god my partner could sleep through a cyclone and doesn't notice my tossing and turning.
I have talked before about keeping work for business hours and especially no work on the weekends, but what happens on a Monday night when you just can't seem to switch off?
I've put together my best tips and tricks for a good night's sleep – although one thing I can promise you is they're not going to work every time. Sometimes you just have to let those thoughts flow.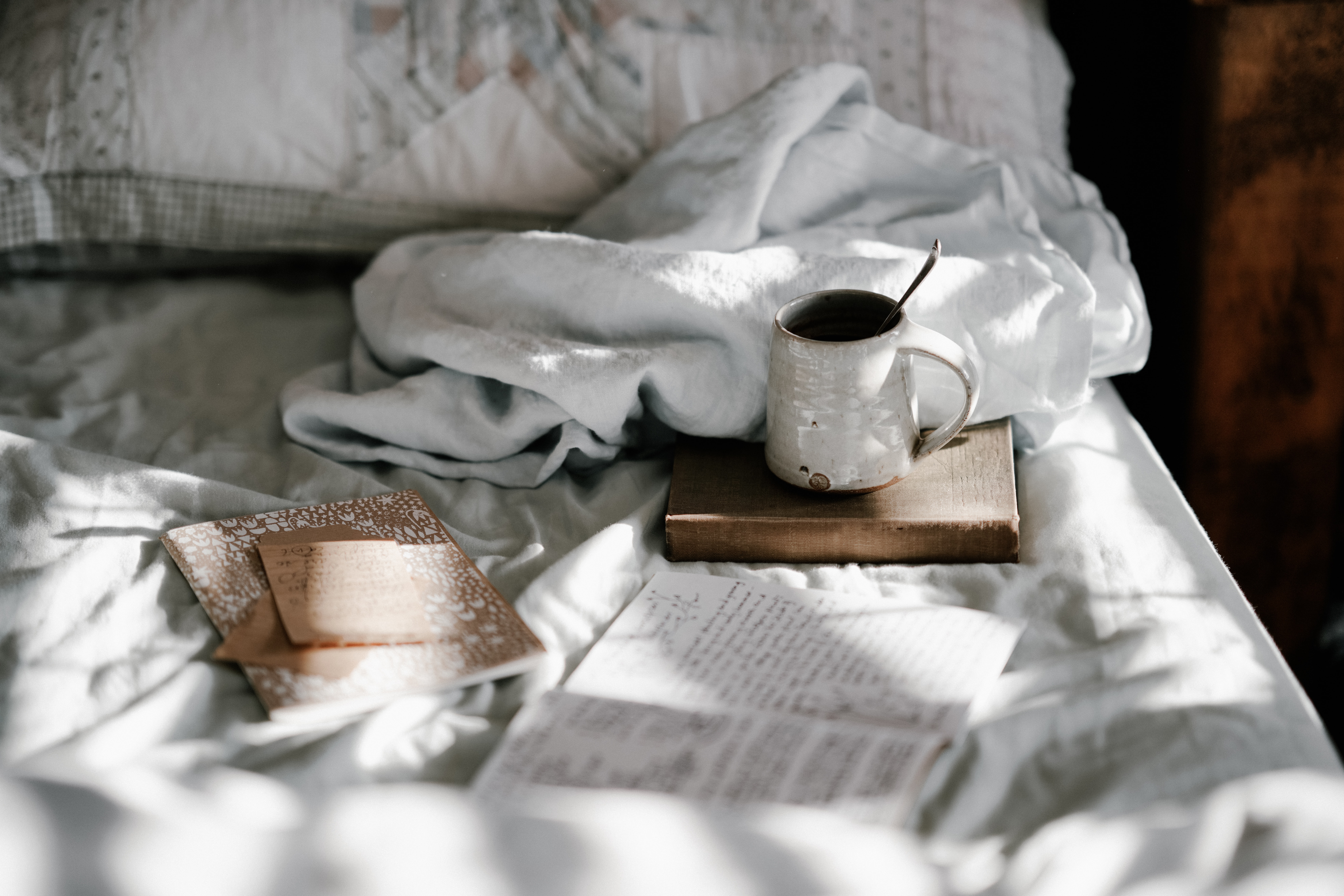 Meditation Apps
I love the sleep section of the bloom app. There is an awesome variety of meditations from different teachers, you shuffle through depending on your mood, how long you want to listen for, and who you want to listen too.
The headspace app is also a go-to. I swear I have listened to the doze sleep sound every night for the past year (multiple times a night if need be). I recommend this to EVERYONE, I have got my whole family hooked.
Move
Whether it be a full HIIT workout, a walk around the lake, or an hour of yoga, move during the day and your body will be craving rest by the evening. Moving your body is an investment in yourself, mind, and body. Get those steps up girl!
Reading
I say this one hesitantly, I love a good book…however my library consists mostly of business and motivation books, and sometimes these result in a SURGE of ideas and inspiration rather than a calming distraction. Pick something light-hearted or calming, something your mind can focus on that doesn't require your brain to be 100% switched on.
The FLIX
Something I have been investing a little more time in lately…although it may not seem like the most productive use of time – we don't always need to be productive! I love shows like Good Girls, Younger and The Bold type. Light-hearted but your focus is on the characters and their lives, rather than your own. If I REALLY can't sleep I'll pop on an ep (just one), shift my focus and get comfy and cosy ready to doze off.
Notes
As I am writing this I am realizing even I am doing this wrong…
I am a sucker for the 'notes' app on my iPhone, it holds my to-do list, grocery list, ideas, and reminders. It is also what I use to document all my midnight thoughts (which usually turns out to be a waste of time anyway). But, let's take all the action we can to avoid picking up our phone. Get yourself a notebook girl! Keep it next to your bed, ready at all hours to hear all your 'game-changing' ideas for you to review in the morning. Out of your mind, onto the paper and you can relax knowing it's there in the morning and you won't forget them.
No phone zone
Wow, this is starting to sound more like my goals list than my tips and tricks list. Do as I say not as I do…
Set yourself a cut off time or app limitations. Limit the blue light exposure, cut down on your screen time, and avoid stimulating your brain. I like to aim for 8.30pm…haha a girl can dream, right? That email or Instagram DM can wait until tomorrow morning, I promise.
A cup of Hot Chocolate
I wish I could say this was sponsored, but it is absolutely not, I genuinely just love this product. Something I was recommended was the Naked Harvest Hot Choc Moon Mylk, it is a "functional blend of unique herbs, vitamins and minerals designed to relax your mind & body, and have a calming effect on your nervous system" (Naked Harvest, 2021). I was so pleased to see how well this actually works. During my first week of adding this to my nighttime routine, I had some of the best sleeps I have had in a long time. Because it is quite the 'investment', I don't recommend it every night, just when you are feeling extra wired or unsettled.
I would love to know your go to tips that help you to switch off! Email us at hello@thecbrwoman.com.au
Sleep well ????????