BOSS WOMAN 126 | TANIA VRANCIC CERAMICS
A CUP OF BILLET DOUX TEA WITH TANIA FROM TANIA VRANCIC CERAMICS
What is your drink of choice? (doesn't have to be alcoholic)A cup of Billet Doux tea from TWG tea or a glass of Pinot Grigio Tell us a little bit about yourself?I am married with two teenagers and a German Shepherd. Some of my favourite things to do (when I am not making ceramics) are walking, family games afternoons, having a cuppa with friends and travelling. Oh, and movies, I love movies.
Tell us about Tania Vrancic Ceramics and how it came to be?Once my children were both at school it was time to get a part time job but I also had the opportunity to choose whatever I wanted to do. I had three ideas, go back to retail, perhaps try working in the disability sector or do something with my creativity. The first two options didn't go anywhere unless I wanted to work full-time, which I didn't so I decided to apply for a stall at Handmade Canberra Market. My first application with handmade cards was unsuccessful so I applied with ceramics and was accepted. Then I had the challenge of making enough ceramics in 9 weeks to fill a stall, I only had three vases which were good enough to sell when I applied. That was over ten years ago and I am loving it even more now.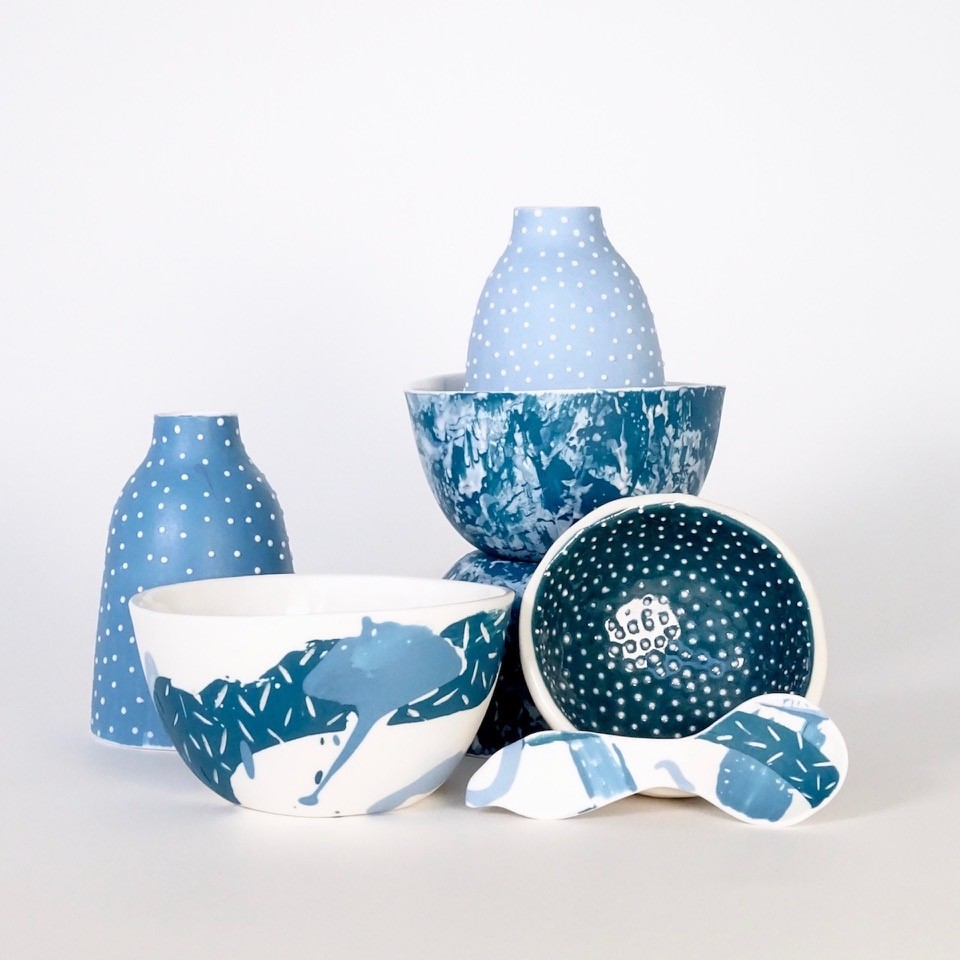 Any advice for those who are thinking about turning their dreams into a reality?Go for it! If you love what you do, are willing to work hard, keep learning and improving then follow your dreams and see where they lead you. Also ask for help when you need it and take classes or one on one tutorials to fill in specific gaps in your knowledge. Enjoy the journey.