BOSS WOMAN 124 | BAROQUE BY BEC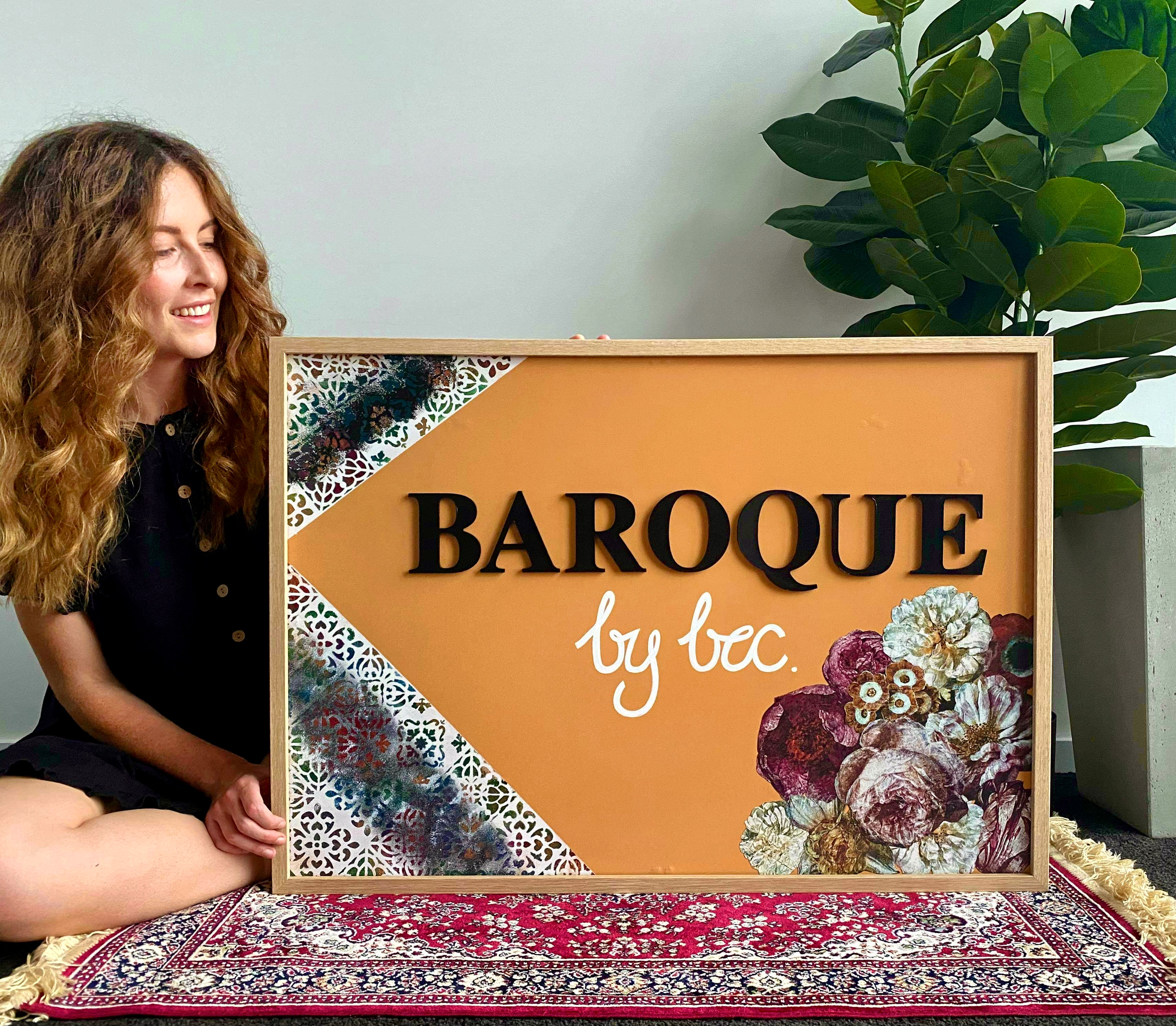 A SKINNY FLAT WHITE WITH BEC FROM BAROQUE BY BEC
What is your drink of choice? (doesn't have to be alcoholic)A skinny flat white with caramel syrup (big sorry to any coffee connoisseurs!)Tell us a little bit about yourself?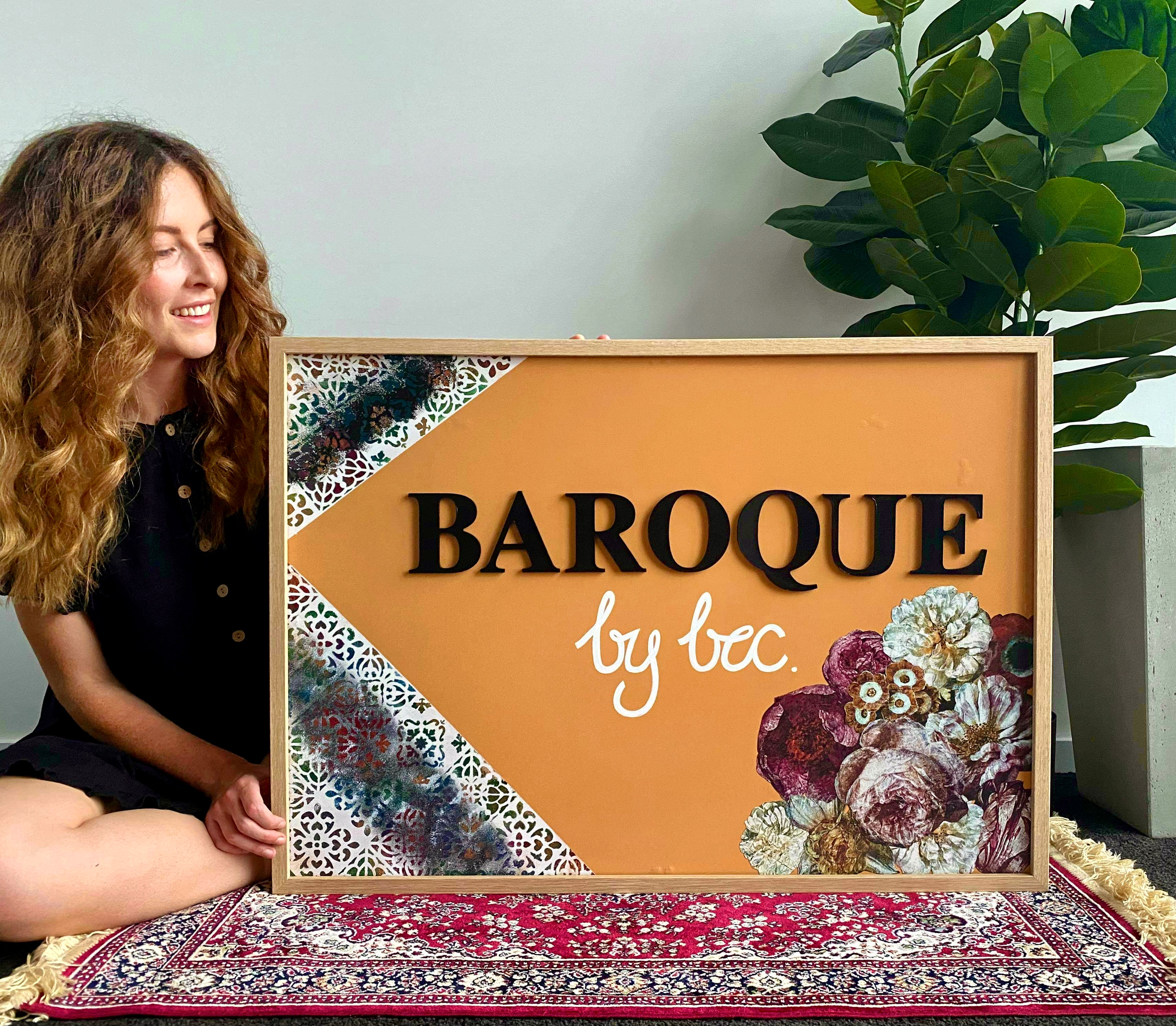 I'm a 28 year old crazy dog mama to a beautiful spoodle named Vera. I work a corporate job Monday to Friday and spend my evenings and weekends watching sunsets and painting. I'm described by my friends as a bit of a hippy, and enjoy doing things that make my mind feel peaceful. I come from a family of creatives, and my Mum has taught me a lot about art and design. I love flowers, brass and gold.
Tell us about Baroque by Bec and how it came to be?Last year I moved into my first home and received big love for the decor and small furniture I had hand made. I like to describe my style as a distressed, vintage vibe. Decorating my space brought me so much joy, so I decided I wanted to continue making bold, luxe decor for others. My cheese boards and serve ware became popular from the get-go and make beautiful statement pieces for any coffee or dining table. I'm now exploring other small decor like cushions, vases, and looking at doing some gift sets too! Every piece I paint is unique, and made to be on display. My dream is to create a little something baroque for everyone.
How can we support Baroque by Bec? This year I am taking Baroque by Bec to the Hall Markets on the first Sunday of the month, and other markets around Canberra and surrounding regions. My social media pages will share information on where you can get your hands on my creations, and some of my stock is also sold from Instagram. You can support me by checking out @baroquebybec and coming to say hello at the markets!
Any advice for those who are thinking about turning their dreams into a reality?My biggest lesson has been that starting small is okay, and staying true to my brand is important. It's easy to get caught up aiming to please. I have gotten the most happiness out of creating pieces that I love. I definitely believe your passion for what you create is what makes others love it too.