BOSS WOMAN 83 AVANTI DESIGN HOUSE
A LONG BLACK WITH BRIDGET FROM AVANTI DESIGN HOUSE
What is your drink of choice?
Long black & Water
Tell us a little bit about yourself? 
I have actively worked in the construction industry for 9 years. My experience in the construction field sets the prescient of what to expect. Starting on the tools at the age of 15 years, to managing Quality and Safety for Residential and Commercial Builders to now Designing World Class Residential Homes and Commercial Spaces in ACT and Surrounds. 
This diverse experience in the industry has enhanced my ability to connect with all levels from tradesman, clients to developments. Consistency learning new products and services to deliver exceptional architectural services.
'The power of Design & Architecture can build us'
Tell us about Avanti Design House and how it came to be?
 Avanti Design House is a Canberra based studio, designing world class residential homes, commercial spaces and interiors. With an lasting and meaningful impact on housing affordability, accessibility and sustainability.
Founder Bridget McShane focuses on creating buildings and spaces that inspire, innovate and impel a positive environment and movement in the building industry towards sustainability. 
I also know how complicated the process of designing and building is and I want to remove that complication to open doors for people that might put a project to the side.
Avanti is all about well designed, timeless spaces.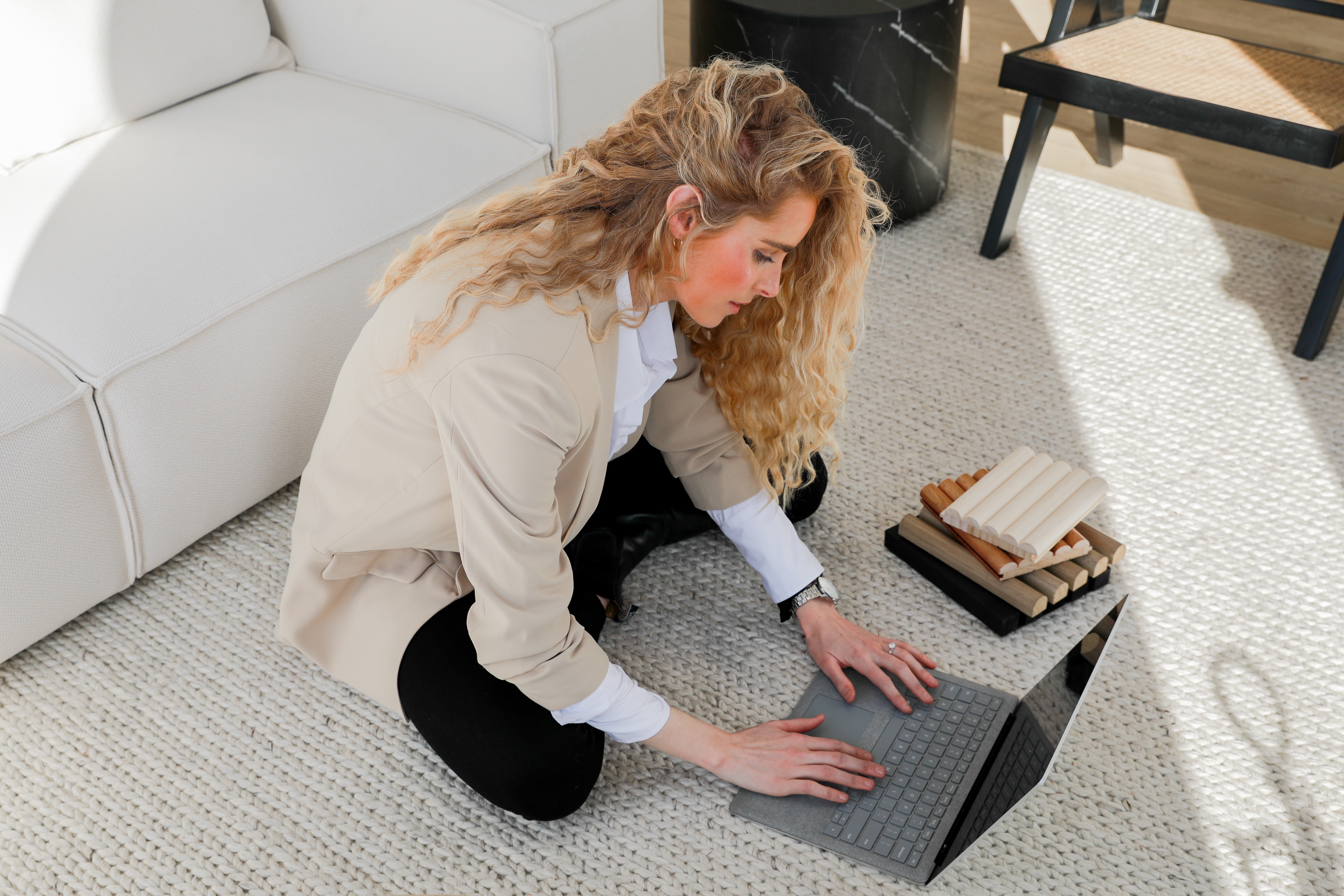 How can we support Avanti Design House?
Follow Avanti on Instagram & Facebook and let your friends know if you need someone to help you through your renovation, extension, new home or commercial space, Avanti is here for you.
Any advice for those wanting to turn their dream into a reality?
I truly believe in the power of design and architecture can INSPIRE, INNOVATE AND IMPEL you!
Start by writing down your idea and give me a call or text. Once you have engaged Avanti, I will ensure your dream comes to life.
Fun Fact – The percentage of time you spend in your home or commercial office/workspace is significant and important to take action for a happier future.
With Avanti we can create inspiring spaces that impel you into a positive environment.
LIVE WELL WITH AVANTI