BOSS WOMAN 053 CANBERRA YOGA SPACE
AN ESPRESSO MARTINI WITH ELI FROM CANBERRA YOGA SPACE
What is your drink of choice?
That's a hard question. I am not much of a drinker but I do find it hard to go past an Espresso Martini, I am fond of a good single malt Whiskey and a summer afternoon is all that much nicer with a Spiced Rum and ginger ale. Normally I just drink tea and water, current favourite is Green Chai
Tell us a little bit about yourself? 
I'm a Health Practitioner; healer, yoga teacher, specialist trainer, body worker, business owner, and single mum. It's a juggling act but I wouldn't have it any other way. As a trainer and yoga teacher I specialise in people with mobility issues and chronic conditions as well as pregnancy yoga. I also teach Vinyasa Hatha, Yin/Restorative and Meditation. I am passionate about anatomy and the subtle energies, working with people privately to repair old injuries and optimise movement, using my training in Neurokinetic Therapy and Immaculate Dissection. My constant study and love of functional movement comes through in my teaching. It gives me so much joy to help someone feel better in their body. I hate seeing someone in pain, if I will all I can to help reduce it. I am currently working on an online workshop that explores the relationship between the Pelvic Floor and Diaphragm and how to optimise ones health by attending to these super important parts of the body. This is a workshop that can benefit everyone, not just woman.
As the owner/director of Canberra Yoga Space, buying the studio I had been teaching at since it started (2014) and loved so much, I have found new skills and abilities I did not know I had. I had worked for myself for several years and now had teachers and students to look after and manage, new systems to learn and how to be The Boss! To my surprise, I not only loved it but found I was actually good at it. The teachers liked my management style and the students where so excited that it was me that took over. And if that was not enough I have 2 boys, 13 and 10 who keep me very much on my toes and well as a boyfriend and his 2 daughters. I know, it's the Brady Bunch. I can honestly say that all I do has been made possible from my history and my upbringing. My father was a doctor and I see so much of him in the way I work and teach. My mum a psychotherapist giving me the skills to listen and understand. I run my businesses with integrity, heart and a lightness that my Yoga practice has helped me cultivate.
I also have a passion for sound therapy and play the Crystal Chakra singing bowls and enjoy a strong and daily meditation practice. I am not your typical looking yoga teacher either, I am more Rock monster from the Never Ending Story than lithe Gazelle. When I was offered my Yoga teacher training as a scholarship my first response was "I can't be a yoga teacher, I can't even do yoga!" How wrong I was. It is my inability to be able to do many poses that makes me a good teacher. It has given me an insight into how to modify for myself and others and to know what it feels like to be in a body that does not work the way you want it to. This insight has shaped my work as a teacher and healer.
Tell us about Canberra Yoga Space and how it came to be?
Canberra Yoga Space was created by Monica Anderson in 2014, she saw a need for a yoga studio in Canberra that was not built around a principle teacher but rather around a space for different styles of yoga to be practiced and a strong grounding the CYS Vision of Namaste, the intention behind the breath, a nurturing and safe space. In 2018 Monica decided to move to Queensland with her family and put the studio up for sale. She had offered me the opportunity to manage the studio, but I was deep in my studies and could not fathom doing all that paperwork. But one morning in the shower, after having completed my studies some months later, I had the bright idea to put my hand up to buy the studio. 5 weeks later it was mine. In that process of buying the business I had to prove I had what it takes to do it, not just to Monica but also to myself. And while it has not been without its challenges, it has been one of my best decisions in life. Little did I know at the time, but I was the first teacher signed up to teach and I taught the first class at the studio when it opened, it was meant to be.
Canberra Yoga Space is a studio that allows people to thrive. The teachers are all experienced and amazing, brought together for their energetic qualities and nurturing nature, not to mention, highly trained and dedicated. They are all expert in their style of practice and understanding of what Yoga means to them. This is a magic combination and one that allows us to embody our studio ethos Connect | Revitalise | Create. We see all our students as whole and create space for them to be their best selves and connect with their true nature and awesomeness.
How can we support Canberra Yoga Space?
Come practice with us! We would love to share this wonderful space and practice with you. I would say, how can Canberra Yoga Space support you? No matter your experience or fitness level our teaching team can help you enjoy the benefits of yoga. They reach beyond the physical practice but it's a great place to start. We have online classes which will continue after restrictions lift or join us for face to face classes. Our wonderful community is warm and welcoming. You will rarely see a crop top or short shorts. This is a studio dedicated to the practice of yoga in its entirety.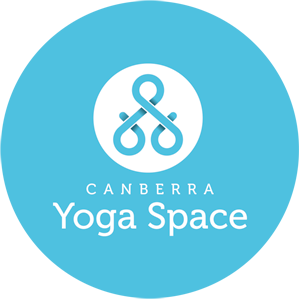 Any advice for those wanting to turn their dream into a reality?
Find what lights you up and follow it. Ladies, it's time to listen to your intuition, to trust in your abilities and let go of negative self-talk. Step into your light and own it. Be bold and take chances, the universe has got your back. If you don't know what lights you up, open up to the possibility that everything is possible and let you intuition guide you. Live without regret, give it a try, there is no such thing a failure, just opportunities to learn and grow. And as my young and very dear friend told me when I was considering becoming a Boss, "If your dreams don't scare you, you are not dreaming big enough" Words to live by. Go Girl, you can do it! Let yourself shine!