BOSS WOMAN 74 FOX MEETS BEAR EVENTS
A RED WINE WITH ELLEN FROM FOX MEETS BEAR EVENTS
What is your drink of choice?
Coffee by day, red wine by night. Mum boss staples????
Tell us a little bit about yourself? 
Hi! I'm Ellen, owner of Fox Meets Bear Events and your picnic styling specialist! I've always been a really creative person who loves designing and physically creating things. I've dabbled in basically every kind of craft from embroidery to jewellery making, painting to building dollhouses. I definitely went overboard with creative assignments at school!I also adore the process of events, starting with nothing and building such an amazing space and moment in time that then gets completely packed up to start all over again. There's something magical in the fact that it doesn't last, and it belongs only to those that were in attendance. Being a part of creating those moments for people makes me so incredibly happy!I'm also 28 years old, Canberra born and raised, married and a Mum to a 1 and a half year old little girl with a TONNE of personality.
Tell us about Fox meets bear and how it came to be?
Fox Meets Bear's story actually began before me! FMB was started back in 2017, by another Canberra boss woman, as the first provider of pop-up picnic styling in Canberra. Since then it has been lovingly grown into the business you see today – being not only the original, but the biggest provider of pop-up picnics in the Capital. I will be forever grateful for the ground work that was done before me as well as the kismet of events that led to me taking over FMB and gaining a great friend in the process.
Since taking over the business, I've worked hard to build our capacity to cater to an even wider range of events and we now have the ability to seat up to 100 people at our picnic tables! We also provide truly bespoke picnic styling with a large range of equipment and colour schemes to make each event unique. We can help you to plan all aspects of your event, with a number of established partnerships and working relationships with venues and suppliers.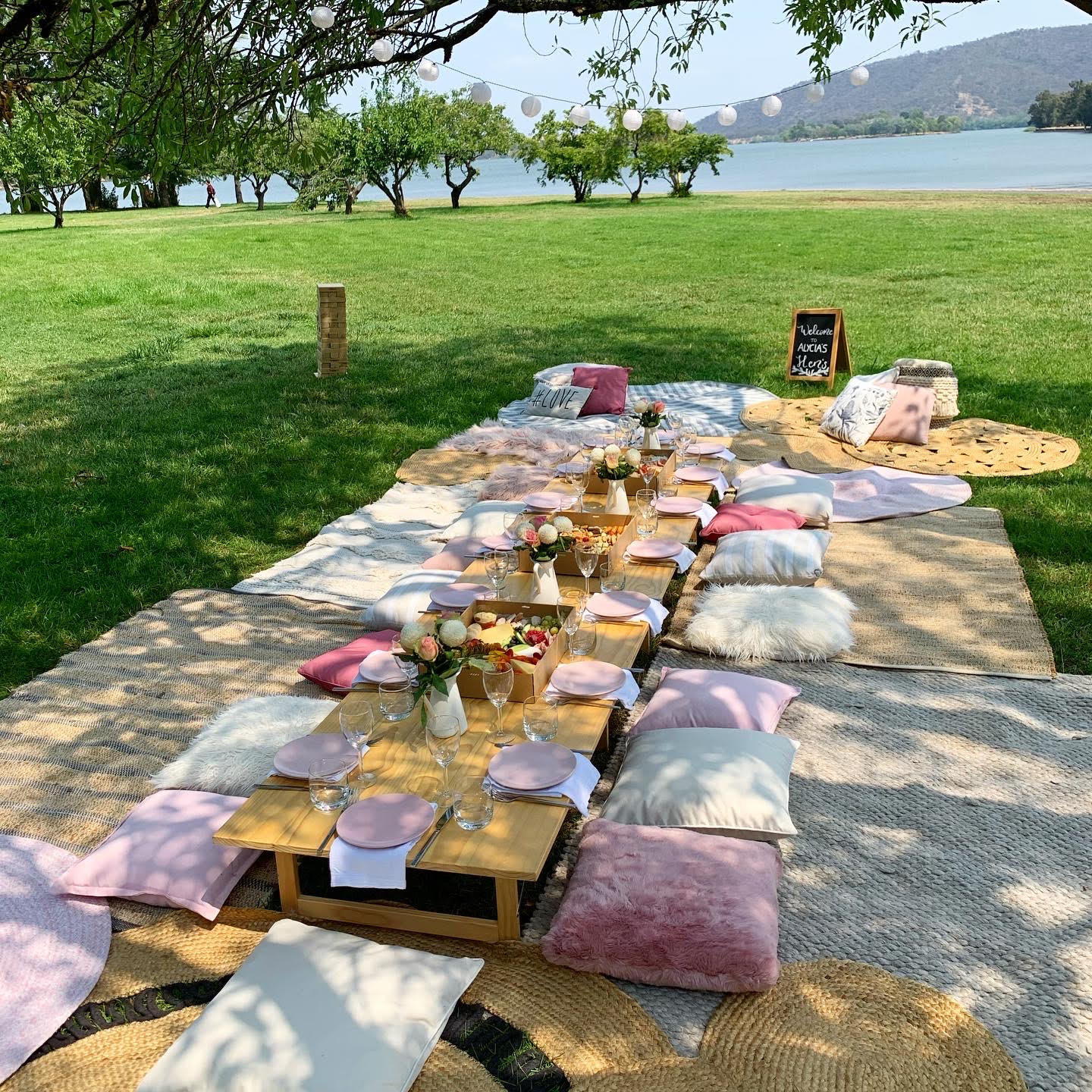 How can we support Fox meets bear events?
Keep us in mind for your next event! We cater to all occasions from date nights, hens parties, weddings, birthdays both children's and adult's, and corporate events including Christmas parties.
Of course, we'd also love to have you check out our Instagram page and give us a follow ????@foxmeetsbearevents
Any advice for those wanting to turn their dream into a reality?
Trust that voice in the back of your mind telling you that this is something you really want to do and then actively look and go for opportunities to make it happen. Those opportunities can look different for everyone – whether it's getting a qualification, starting a business from scratch or buying an established one. Remember that you may have to try more than one avenue, and it's ok to decide that one way isn't working, that doesn't mean the overall dream won't work.