A COFFEE WITH HANNAH FROM BROW & CO
What is your drink of choice?
100% coffee, I'm pretty sure my natural water weight consist of 90% coffee 
But vodka lime and soda water for my alcoholic choice
Tell us a little bit about yourself? 
I'm Hannah, I have two beautiful babies Knox and Frankie who keep me on my toes
I grew up in Harden NSW, I went to high school at the south coast and I finished my schooling and beauty therapy diploma in Orange NSW spending a few years everywhere In-between 
I am one of 5 kids and I am the second youngest, I am a creative person who loves art and making things. I am always doing something even if it means I have to beg my partner to help me and use his power tools for projects 
Tell us about Brow & Co and how it came to be?
I use to wear a full face of makeup especially eyebrows every single day, even if I was just going to get milk I would have to do my hair and makeup before thinking about leavening the house, 
After having Frankie who woke every hour, at 1.5yrs old she's still a terrible sleeper the last thing I had time for during the day was my makeup, but I had basically no eyebrows naturally and I hated that
One day I decided to finally book in to have them cosmetically tattooed, and I loved them from the moment I looked at them! I must say they have helped a lot in the way of growing confidence and learning to love my natural self. Most days I don't wear makeup and when I do it's so much easier and less time consuming. I have the skill of showering, doing my hair and makeup in 20 minutes now 
I decided that I loved how much it changed my daily routine and how great I felt because I didn't have to stress about my makeup that cosmetic tattooing was something I wanted to learn, after I did the course I practiced and practiced and I was asked by a salon to visit and treat their clients, from then I have travelled to salons all over offering their clients cosmetic tattooing 
How can we support Brow & Co?
When we moved back to Canberra in January 2020 I decided I wanted to open my own salon, so with the help of my very handy & talented partner we converted our detached garage into a salon. 
Any support is very much appreciated, even a follow or share on social media helps every small business 
Unfortunately covid 19 hit right at the time I planned on opening so I've had 3 hours of trading in 2020 
I will be re opening on the 2nd of June and I can't wait to meet new people and help you feel yourself again after this crazy time and isolation 
I will be offering Cosmetic Tattooing, lash extensions, all brow services like henna and lamination and facials including micro-needling, derma-planing and medical grade peels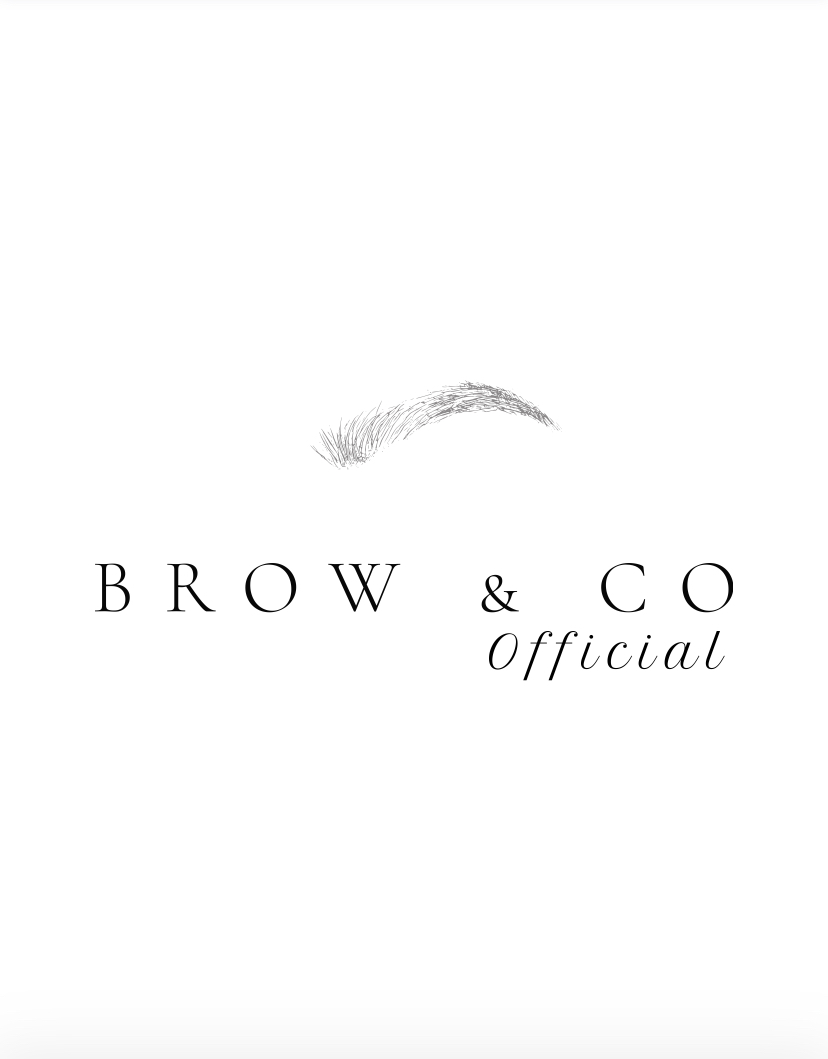 Any advice for those wanting to turn their dream into a reality?
Do it! the worst thing that can happen is you fail, but from failure you learn and that is what counts! 
I was very hesitant to start and I have put it off from a long time because the time wasn't right or another excuse I made up in my head but I am so glad I finally jumped off the edge of comfort
My wise sister who is also in the industry says all the time"I have to many little eyes watching me to give up" and just like her I want to be the role model my little people look up to and believe they can achieve anything they put their minds too