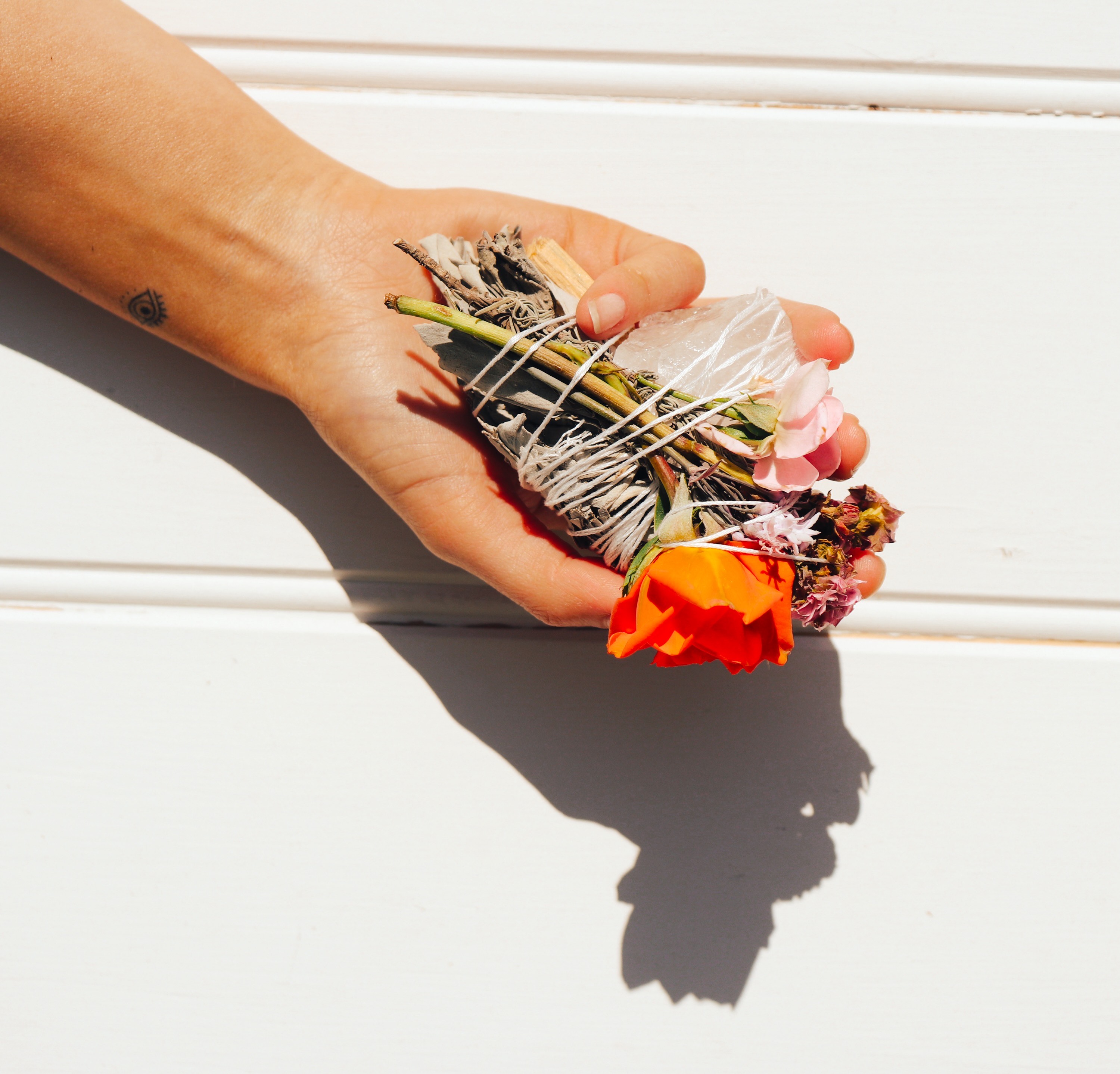 A BOTANICAL GIN WITH SARAH FROM SJ SMUDGE.
What is your drink of choice? 
Botanical gin!! Or any kind of gin really, i don't discriminate lol. I really love the floral taste of different Australian gins. I also love a good red wine, preferably organic & biodynamic as I find all of the preservatives/sulphates in a lot wines trigger me to develop a massive migraine, or maybe that's just because I over indulge from time to time, who knows.
Tell us a little bit about yourself and your business?
SJ smudge is a complete embodiment of everything that brings me joy. Sourcing locally & supporting Australian businesses, gardening, working with raw materials, and building connections with like minded people who are in touch with their spirituality. Something people may not know about me is that I'm naturally quite an introverted person. I love nothing more than being in my own space at home, tinkering around doing little jobs. Don't get me wrong, I love going out and exploring local markets, eating at cafes & spending time with my friends, but home really is where my heart is. I'm a highly organised person who thrives off routine and structure, something of which hasn't always served me well. I'm often told that I'm like an elderly women trapped inside a 20 year olds body, and I tend to agree most of the time haha. I recently graduated university after studying for 4 years to become a nurse and paramedic as was lucky enough to get a job as a paramedic in the ACT. Something I realised toward the end of last year, was that I was so detached from my inner child, which was starting to have an affect on my mental health. I had no outlet to just create & explore without boundaries. That's when the universe presented me with an opportunity to start my little side hustle, with a lot of love and support from my beautiful yoga teachers, Chey & Sophie, at bodhifit studio. I held my first market stall last year just before Christmas and was completely blown away by how many people were actually interested in smudging and how it could benefit them. I connected with some many amazing local women and sold all of my smudge bundles within the first 2 hours!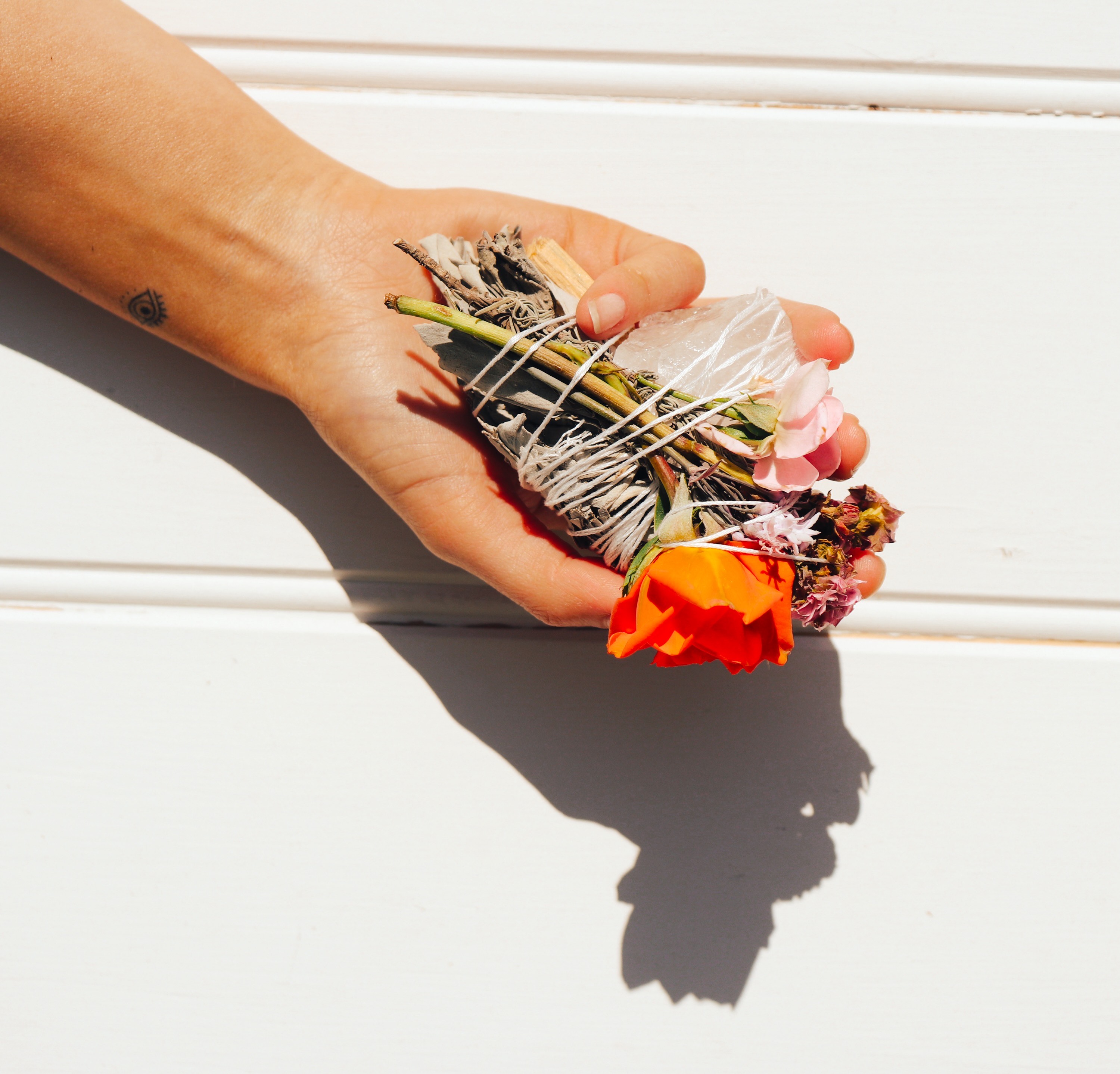 How did SJ Smudge come to be?I like to think of SJ smudge as my little love child. It came about super organically one day and it's filled a hole in my life I never thought I had. In my role as a health care professional & disability support worker, I really don't get the opportunity to express my creativity & passion for the environment. Ever since I was little I've had an obsession with the natural world, I would spend my days in the garden, collecting insects and playing with flowers. My dad is an amazing gardener so we have always had beautiful gardens at home. Majority of the flowers I use in my bundles are grown in my garden. It's really important to me to source organic & chemical free to ensure that when my customers are burning my smudge sticks, that they aren't releasing nasties into the environment. How can we support SJ Smudge?For now I really only operate through Instagram at @sjsmudge. I'm hoping to make an easier platform for ordering this year with a website or something. I tend to only make smudge bundles in batches, with about 15-20 per batch. This ensures each bundle is completely unique. I love to make custom orders too, I've recently made a few bundles targeted for anxiety with some gorgeous blue calcite crystals.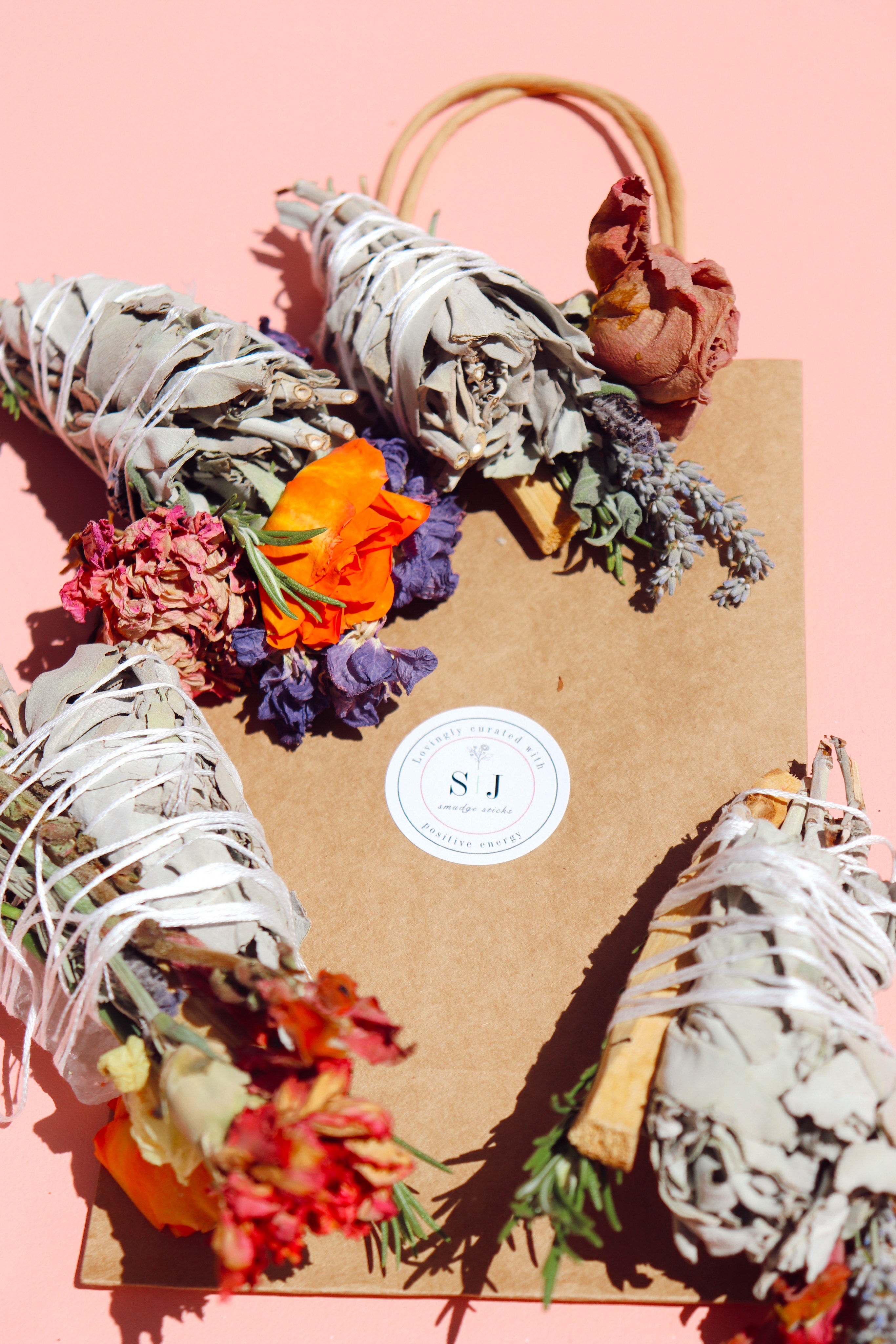 Any advice for those who are thinking about turning their dreams into a reality? Just say YES. If it feels right, and it's something that brings you joy and doesn't feel like work say YES!! The rest will fall into place. With that being said, it's so vital to have a good support system around you! I'm beyond lucky to have such an incredible family, partner, and close friends who support me unconditionally. Love & light Sarah x