BOSS WOMAN 106 | BRUNCHING CLUB AU
A RUM WITH MARIA FROM BRUNCHING CLUB AU
What is your drink of choice?
Caribbean Rum With Coca-Cola and lime 
Tell us a little bit about yourself? 
My name is Maria, I was born in Venezuela and I moved to Australia in 2015. I would describe myself as a positive, determinate and persistent person. I thrive on challenge and constantly set goals for myself, so I have something to strive toward. I'm not comfortable with settling, and I'm always looking for an opportunity to do better and achieve greatness. I got married in 2013 and have two beautiful boys, aged 2 and a three months old. My live is pretty busy but I love it in that way.
Tell us about Brunching Club AU and how it came to be?
Brunching Club Au is the perfect place to start your day! Pop up into a unique place for Brunch. We have gourmet brunch, savoury and/or sweet boxes and now we are doing catering for private and corporate events. 
Brunching Club Au was born three months ago in the middle of the pandemic, I always says crisis and deadlocks when they occur have at least this advantage, that they force us to THINK. I got from full time job to a casual job (too much time free, even with two kids) and then Brunching Club came to my mind, for a few weeks I was thinking about the whole idea, name, food, brunch in a box, etc. Then I got the food license and registration approval and the dream came true.  
Why Brunch? I think people sometimes wants to have breakfast at home with their pjs without cooking or you want to make a picnic and you want something special and filling, brunch is the perfect option.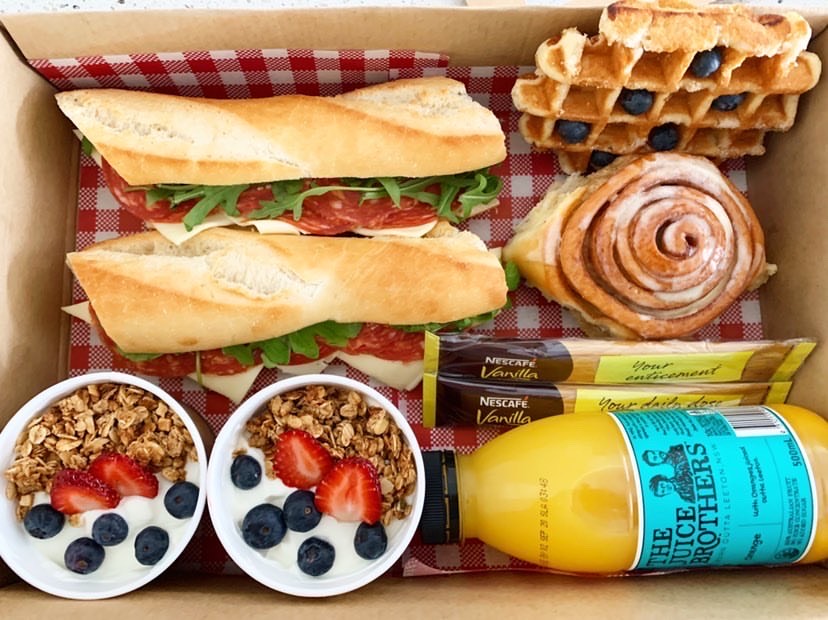 How can we support Brunching Club AU?
You can support small business like Brunching Club Au by giving us a like, following us, recommend our business, getting one, two or three boxes hahaha or just calling us to catering your event, we are doing individual mini boxes for events (COVID safe)
Any advice for those wanting to turn their dream into a reality?
Keep going!! You are doing great! The path is not easy there are ups and downs but you would get the reward for what are you working for.