BOSS WOMAN 105 | DANIELLE CLEARY EVENTS
A HOT CHOCOLATE WITH DANIELLE CLEARY
What is your drink of choice?
I am definitely not a drinker, a social sip of wine but otherwise it's a hot chocolate for me!
Tell us a little bit about yourself? 
Loving my new love our new look Canberra Fair – Weddings, Events, Travel & Lifestyle 'inspiration for any occasion' with some exciting growth happening for our Summer February 2021 planning with co host @experienceeats.  On the home front I have an amazing hubby & 4 children, kept busy with sport & coastal getaways to our Broulee holiday home.
Tell us about Danielle Cleary Events and how it came to be?
For many years I owned & managed a metal roofing company but seeked enjoyment volunteering for our local sporting clubs with sponsorship & events, along with Thoroughbred Park & their fashions on the field (I grew up on a local horse property with family ties to the racing industry).  My daughter Laila was a flower girl for the Canberra Wedding Fair & one year the Owner asked if I would coordinate the fashion parades, hence I jumped at the opportunity, started DCE & the journey began with clientele including Patissez; Australian Federal Police Legacy; Cerebral Palsy Alliance 'Spring Fashion Show'; Canberra Wedding Fair (now the new owner & rebranded Canberra Fair); Canberra Raiders, the Nick Kyrgios Foundation & more.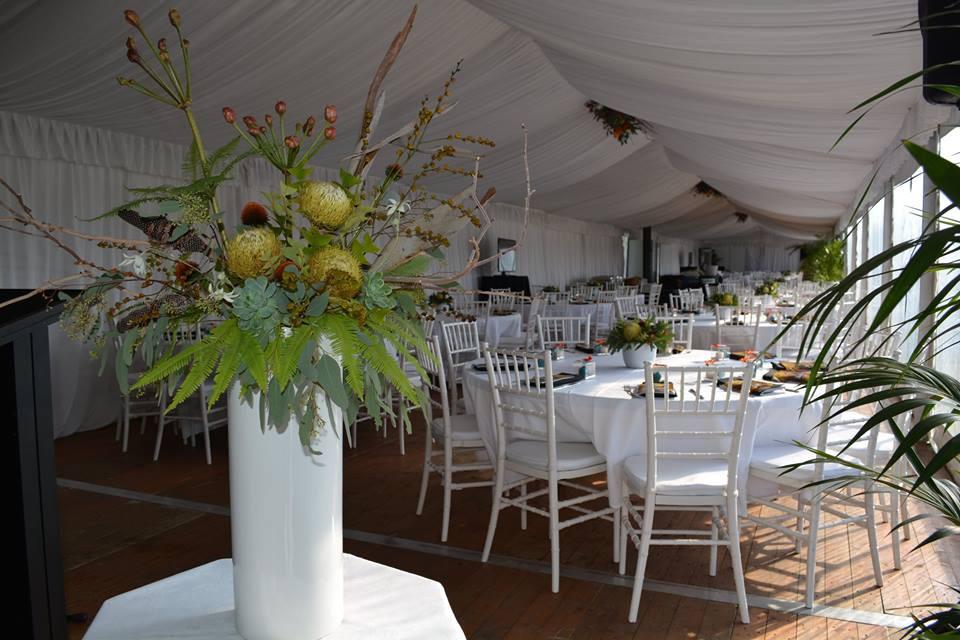 How can we support Danielle Cleary Events?
A social media follow on our @danielleclearyevents & @canberrafair would be wonderful & knowing that we make ideas come to life through compelling & memorable campaigns & events!
Any advice for those wanting to turn their dream into a reality?
I sold my commercial building industry company to become a dynamic & innovative creative agency & now living my dream job.  Volunteer, learn your craft from the best & align with trusted brands for success.