BOSS WOMAN 88 HIATUS STUDIOS
AN IPA WITH ELLIE FROM HIATUS STUDIOS
What is your drink of choice?
I love a hoppy IPA; the hoppier the better! But when I'm in relax-mode, an earl grey tea would be my hot drink of choice.
Tell us a little bit about yourself? 
I'm a content marketing and SEO nerd, an adventurer, a writer, and a content creator. I've only recently moved from Sydney down to Canberra with my boyfriend and our little Aussie shepherd puppy girl called Bronson. We're loving the gum trees and the magpies everywhere!
I love getting out for hikes in the bush, ocean swims and long road trips through the NSW countryside. When money and time off work allows, I love to take a few weeks off and take on big hiking challenges, sometimes hiking up to 20 days in a row. It usually involves some pain (blisters and rolled ankles!) but is always fulfilling. And I always learn something valuable about myself and my strength. I document my travels on Instagram pretty regularly, over at @ellielouhere
Professionally, I've worked hard over the years to ensure that I can do work that I'm passionate about. I've got three tertiary qualifications under my belt, one in sociology, one in international development and humanitarian aid, and one in digital marketing, which have allowed me to work in both a small startup producing adventure tourism content, and in a global NGO managing their online web presence and search engine optimisation program.
These days, I'm building my own business, Hiatus Studios; partly because I wanted more freedom, and partly because I hadn't tried that yet, and I love trying new things!
Tell us about Hiatus studios and how it came to be?
Hiatus Studios is a culmination of both my passions and my frustrations as I moved through the early years of my career. I loved working with driven, adventurous and purpose-led people and organisations, but I couldn't stand the red tape. I also felt uneasy that I was investing so much time and energy in someone else's vision and dream, while I had my own visions that always got pushed into the background due to lack of time, energy and resources.
So, I decided to remove the barriers to action that you find working in a large organisation by starting my own little operation.
I wanted to simplify the process of getting help with marketing for small business owners. Sometimes approaching an agency can seem far too intimidating or expensive. I love that my clients are able to sit down with me for a coffee or go for a bushwalk together to 'chat marketing', and don't have to sign up for some ongoing, overcomplicated package filled with jargon and scary concepts.
Through Hiatus Studios, I help business owners navigate digital marketing – and more specifically, content marketing – for their businesses, and offer help with SEO, copywriting and brand messaging as well.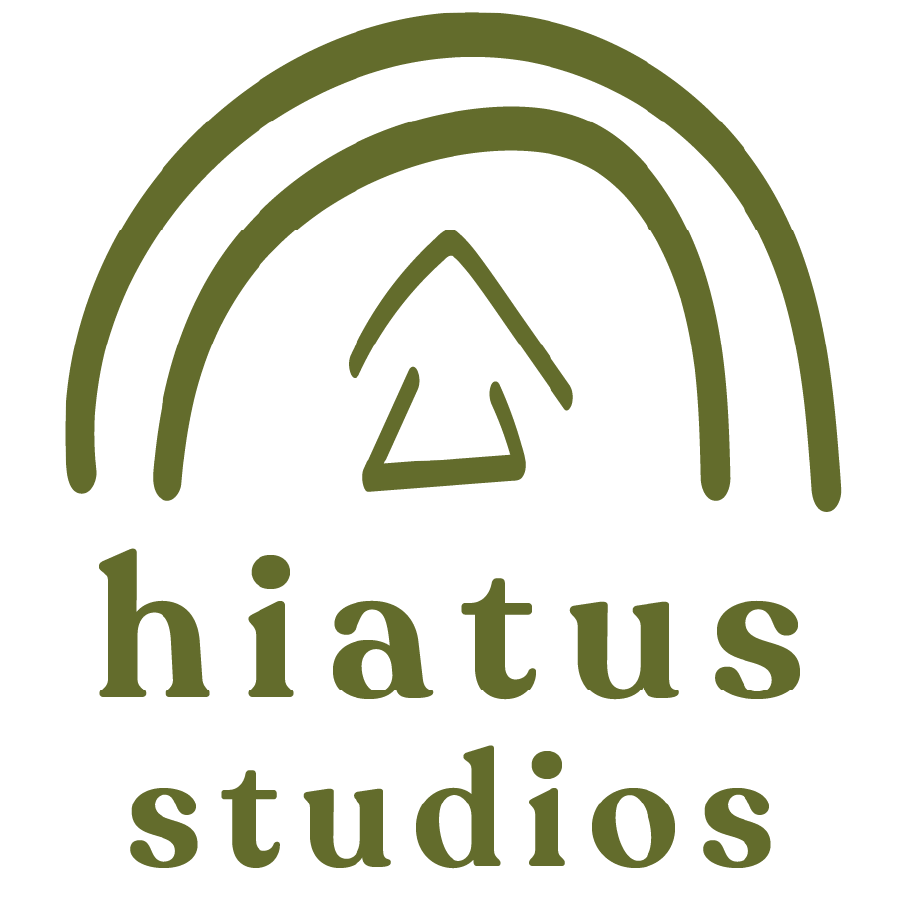 How can we support Hiatus studios?
The best way to support my Hiatus Studios project is to reach out for a chat! I love connecting with creatives, freelancers and business owners, and always feel so inspired afterwards. We can go for a bushwalk or maybe go bouldering at BlocHaus.
And as mentioned, I'm new to Canberra, so I don't know that many people down here. A supportive crew is always important, and I'm keen to contribute to the community so I'd love to hear from you.
Any advice for those wanting to turn their dream into a reality?
My advice (which I should have done but did not do) would be to try to save up a few months living expenses before fully going for your dream. Things are expensive and it's nice to not be operating in a state of financial stress. Also, don't wait too long to take action – be brave! Even if things don't work out as you expected, at least you tried and you learnt something valuable along the way.