Shelby O'Toole on being your own boss, not taking no for an answer and 12 months in biz.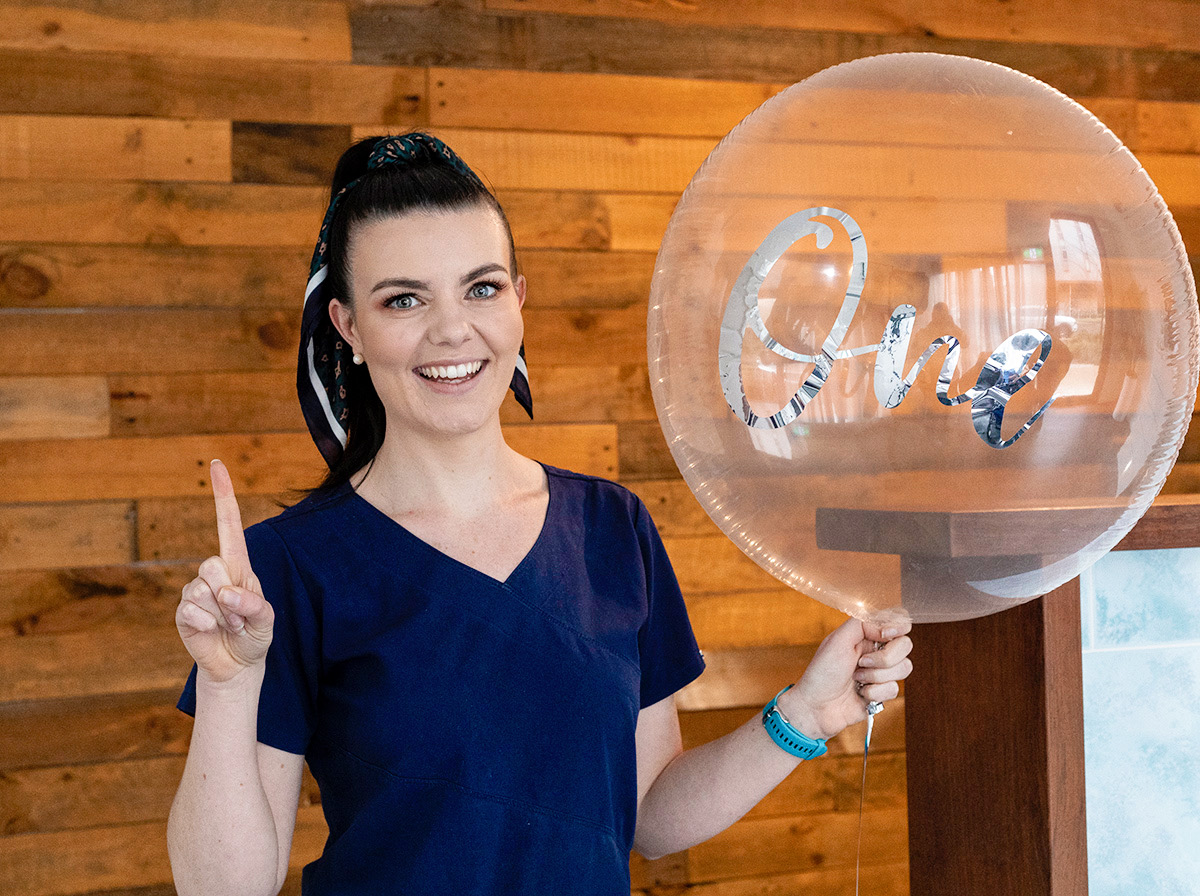 You've all met Shelby O'Toole on the Boss Woman series. Shelby is the boss woman behind Cosmetic Skin Therapies, Canberra clinic. Last week the clinic officially turned one, so we sat down with Shelby to discuss the ins and outs of how the business has grown over the past 12 months.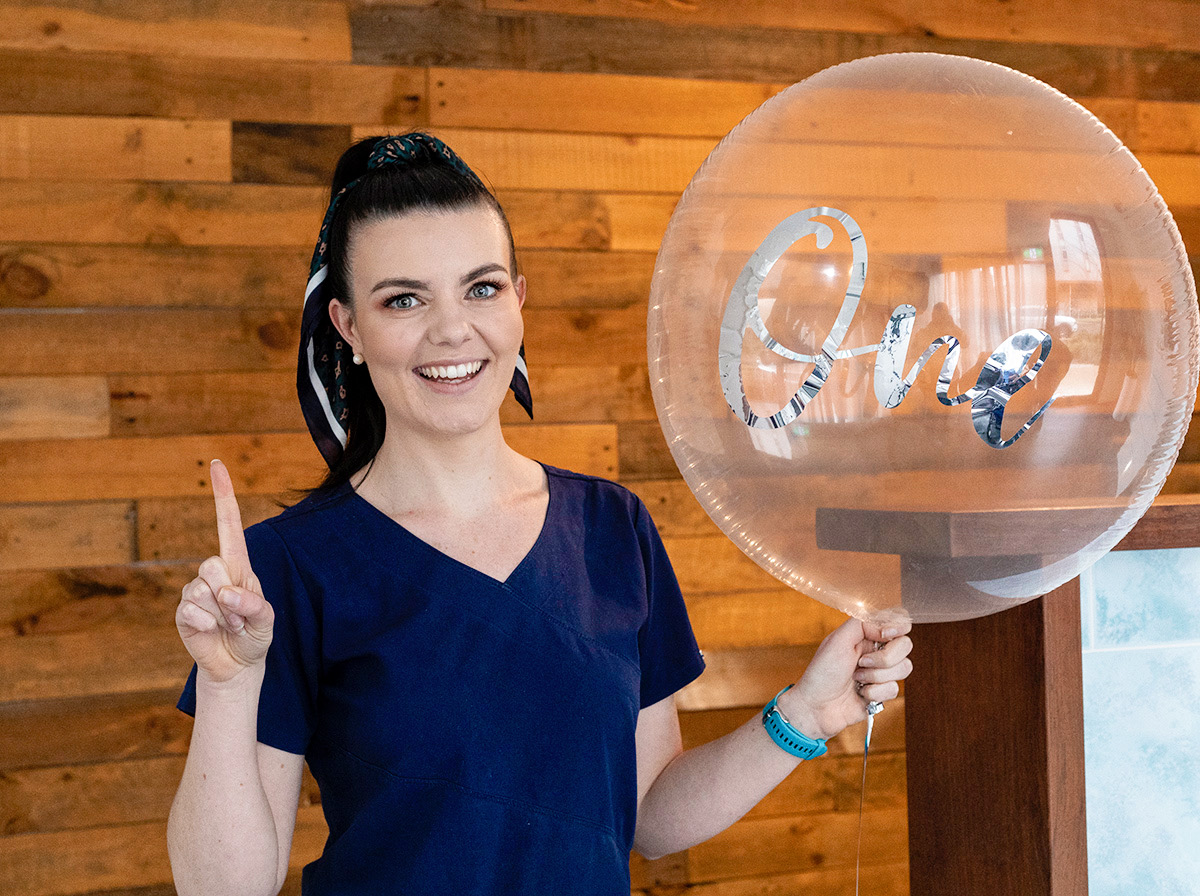 Based on Trevillian quay at the Kingston foreshore, her beautiful, fresh new clinic gives you zen vibes the instant you walk through the door. Hustling away inside Shelby manages her growing team; Kristina who has been with Shelby since October, working behind the scenes in admin and clinic management. In June Lyns joined the team in a nursing role, lyns has hit the ground running, she has 10 years experience in the industry in Canberra so is a wealth of knowledge to have on board, and finally in July Tan; who is also Shelby's Mum joining the admin team. 
Check out the interview below. 
Congratulations!!!! You're amazing, you should be so proud. 
Thankyou – It's a bit of a dream come true, I am extremely proud but also I have so many people that helped me get here. In the past 12 months, I have met so many people who helped me and pushed me to keep working and also, thousands of patients who have trusted me with their skin concerns, that's the thing I am most proud of. 
What made you decide to go out on your own? 
I had been treating clients for a few years and things were changing, the industry was shifting I think due to its lucrative nature it has become more about business than "care" and this didn't fill me with joy or make me feel proud of the work I did. 
There were two key things that I thought I would feel more comfortable with and that was I wanted to find a clinic to work in that offered a personable and tailored approach and secondly, i wanted to work somewhere that was led by Nurse's or at least led by medical professionals, not business peoples. 
After looking into many options for myself I learnt that Nurses have for some reason or another morphed themselves into a role in the industry that we are "injectors". I have never seen myself as an "injector". My scope of practice is so, so much more than that and this allowed my patients to be treated holistically. 
From here I decided I wasn't going to find the right place for me to work because I'm not sure it is a thing, so I decided to create it myself. Procedures in my clinic are all medical-grade, hence they are performed by medical professionals, this is really important to me and my team. CST Canberra was born to give patients a place to go to have their skin looked after not just looked at, we take pride in empowering our patients through helping to achieve confidence in their skin. We have a holistic approach to treatment, too much of anything isn't good. This is really important within the injectables side of the business, people want fresh, not weird and I have a very natural approach to injectables. We don't want any patient to feel pressured or persuaded into treatment; it is a nurturing environment. I try to look after every patient the way I would my sister, mother, or best friend.  
Did you have any goals you set for yourself at the beginning of going out on your own? 
Hahaha… Yes I sure did!! It's funny to look back now but my goal for the opening was to see 6 patients a week. Bigger than how many patients I wanted to see because that is a little "business" focused I wanted to create a space and a community where people felt welcome to be vulnerable with their concerns. I really just wanted my patients to be happy in themselves, I wanted patients to feel like they invested in themselves wisely and felt better for it. I know what we do on a daily basis really does help people's confidence and that's what I want for my patients. 
In your boss woman interview, you mentioned that you never take no for an answer. Do you think this mindset has supported the overall success of your business? 
Yes, I think so; I think it's more like I don't accept that you need a plan B, because sometimes if you have a plan B it is usually the easier more comfortable option and I think if we are to have real success we need to get uncomfortable and take a risk. 
If you could, would you do anything differently up to this point in your career?
I have been in the position where I wasn't being treated with the respect I deserve as a person or as a registered nurse and I think if I could go back I would have told myself to leave that situation sooner, however, on the other hand, that experience taught me a lot about myself, it made me work harder on creating a positive environment to work in. This has also made me aware of the impact a work environment can have on your mental health and I learnt what type of working environment I don't want to create for my staff. 
Absolutely teamwork makes the dream work. That leads me to my final question…Do you have any advice for someone looking to get started in your industry and the best steps to take to do so? 
It sure does. Well, the first thing is becoming a Registered Nurse and I think it's a good idea to get some "general nursing" experience before specializing in this industry. There are a lot of different courses you can do to gain experience in the industry, however, nothing will beat finding a mentor that is willing to help guide you and getting hands-on experience. Finding somewhere to work that will support on-going education and be happy for you to have a wide scope of practice as a RN. 
Shelby is offering our girl gang members a Free LED therapy treatment with any consultation appointment, find out the details for this offer on the girl gang dashboard.